ANOTHER ESPRESSO, PLEASE
ANOTHER ESPRESSO, PLEASE
₪4,200
Original painting.
Year: 2016
Size: W 60 * H 60 cm
Medium: oil on canvas
All artworks are shipped unframed.
Framing is one of the elements that can make the most impactful difference on your wall, it can take the Artwork from looking great to looking even more striking. 
As glass is used in framing to protect the artwork from moisture and harmful UV rays which can fade the colors, there is no need to frame an oil painting under glass. 
Works on paper need protection.
You can consult with me about framing oil paintings fanny@fh-art.co.il
For all prints I recommend the following framing details:
White Wood Frame 4.5*4.5 cm

Museum glass

protects from 70% of UV rays and 99% of light transmission 
I highly recommend Museum Glass, as it controls reflection from surrounding light sources, as well as being super clear so you can see more detail on your piece. 
It is called Museum Glass, because it is a museum grade product used to ensure you can see exactly what is happening in the piece no matter what the lighting design for an exhibit is, as well as help protect the art from elemental damage. It is the product that leaves you wondering whether there is even glass on that painting or not, searching for a reflection that will give it away.
I ship framed artwork to Israel.
I partner with a third-party framer (based in Tel Aviv) to offer professional framing of my prints. Each print is custom framed, by hand. 
For international shipping of framed Artworks please contact me fanny@fh-art.co.il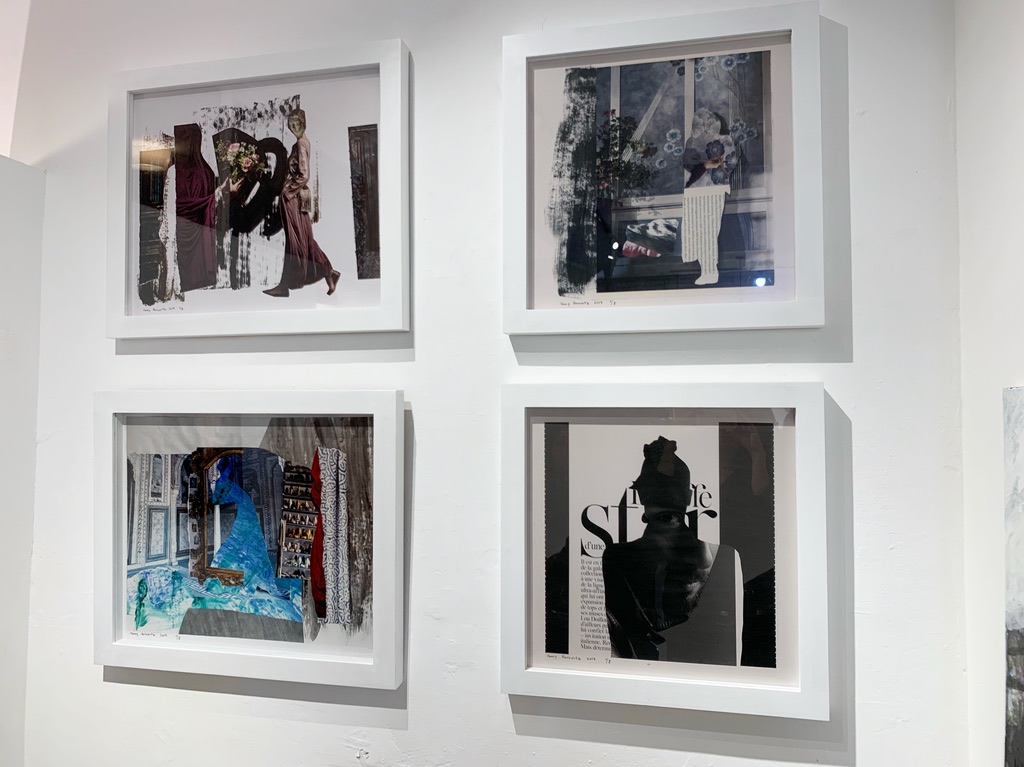 Shipping Policy
The Artworks are shipped to international addresses and to local addresses in Israel.
I do not ship to P.O. boxes.
Processing
The Artworks will be processed and shipped to you to the address you typed when making the purchase on the sales site, within 2-6 business days after payment is received.
As an online shopper myself, I love to receive my purchases in the shortest period possible. Therefore, I will make every effort to shorten your waiting time too.
Shipping costs are calculated at checkout.
International shipping
Orders are shipped internationally by DHL EXPRESS or by Israel Post registered air mail with a tracking number.
Delivery time to most of the world is 3 – 10 business days.
Delivery times will vary according to the destination and type of delivery.
Delivery times are estimated, delay by post, custom or holiday may occur.
I can not be held responsible for any delays in delivery. Delayed delivery will not give rise to any penalty nor indemnity, and cannot be used as a reason for canceling the order.
Buyers are responsible for any customs and import taxes that may apply. I am not responsible for delays due to customs.
Shipping to Israel
The delivery time is 1 – 5 business days.
The delivery time for framed Artworks is 10 business days.
The shipment will be coordinated with you by the shipping company.
For free self-collection from Tel Aviv, Israel, please contact me by mail fannyhorowitz@gmail.com
Each piece of art is unique and requires a special way of packaging.
Works on paper ship in a tube.
Oil paintings are bubble wrapped and ship in a box.